Number Bonds Worksheets to 10 | Missing Addends 1st Grade Math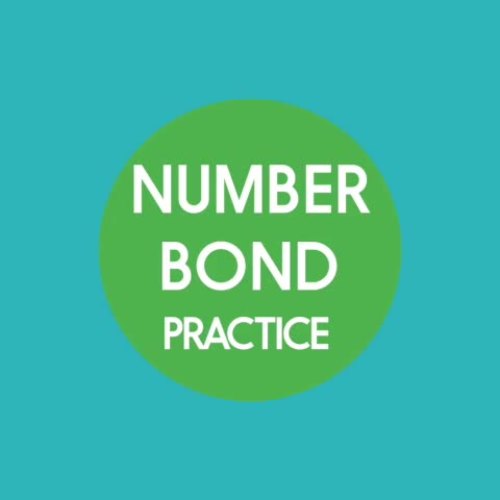 ;
Easel Activity Included
This resource includes a ready-to-use interactive activity students can complete on any device.
Easel by TPT is free to use!
Learn more
.
Easel Assessment Included
This resource includes a self-grading quiz students can complete on any device.
Easel by TPT is free to use!
Learn more
.
What educators are saying
This was an amazing resource! It was extremely helpful and allowed my students to see patterns among different addends equaling the same sum.
This resource is huge! Love the versatility of this resource! Lots of different ways to use it within the classroom. Will continue to use as I teach in the future!
Also included in
Number Bonds Worksheets and Task Cards bundle is a great way to get everything you need to practice number bonds!! I'm not sure about you, but I found that students could always use number bond practice! This bundle has PRINT and GO worksheets, task cards, number bond game, and an early finisher act

Price $24.00

Original Price $35.50

Save $11.50
Description
These 1st Grade Math Number bonds to 10 worksheets are a great way to help your students with missing addends. These number bond worksheets include printable worksheets, group work, center work, and assessments. The free boom deck is perfect for 1st grade math centers! This can also be used as Independent Work Packets, math review, or you can use TpT Easel.
► LOOKING FOR MORE NUMBER BOND PRACTICE?
⚠️ Check out the preview for a more in-depth view of this resource. ⚠️
► WHAT'S INCLUDED: (check out the preview to see what is included)
5 different center activities. In the center activities, students get together with a partner and a timer. They time themselves for one minute and then they use the answer document to check themselves. THEY LOVE THIS!
6 different assessments with number bonds 5 - 10.
12 pages of finish the number bond and write the expressions.
6 pages of show different ways to make a number using picture clues.
18 pages of making 5 - 10 number bonds.
I've also included some half sheets of number bonds for numbers less than 5.
Also comes with a FREE Boom Deck for you to try out!
EASEL Assessment has been included as of 12/2/2021
9/2022 I've added more pages with 2 addition and 2 subtraction math sentences to match the number bonds
► FUN WAYS TO TEACH NUMBER BONDS:
✋Read about all the different ways we incorporate number bonds into our daily practice, CLICK HERE! ✋
► OTHER RESOURCES:
If you teach using Number Bonds, check out my other products below:
► QUESTIONS OR CONCERNS
Email me at [email protected] if you have any questions or concerns about this product.
► WHO LIKES A DEAL?
Thank you for visiting my store! Please contact me if you have any questions!
I SURE APPRECIATE YOU!
Shanon Juneau ❤️
We Are Better Together
Formerly OCD in Elementary and OCD in First
Teaching Duration
Lifelong tool
Report this resource to TPT
Standards
to see state-specific standards (only available in the US).
Understand subtraction as an unknown-addend problem. For example, subtract 10 – 8 by finding the number that makes 10 when added to 8.
Add and subtract within 20, demonstrating fluency for addition and subtraction within 10. Use strategies such as counting on; making ten (e.g., 8 + 6 = 8 + 2 + 4 = 10 + 4 = 14); decomposing a number leading to a ten (e.g., 13 - 4 = 13 - 3 - 1 = 10 - 1 = 9); using the relationship between addition and subtraction (e.g., knowing that 8 + 4 = 12, one knows 12 - 8 = 4); and creating equivalent but easier or known sums (e.g., adding 6 + 7 by creating the known equivalent 6 + 6 + 1 = 12 + 1 = 13).
Determine the unknown whole number in an addition or subtraction equation relating three whole numbers. For example, determine the unknown number that makes the equation true in each of the equations 8 + ? = 11, 5 = ▯ - 3, 6 + 6 = ▯.