Anatomy and Physiology Curriculum - Full Year of Human Anatomy Lessons & Labs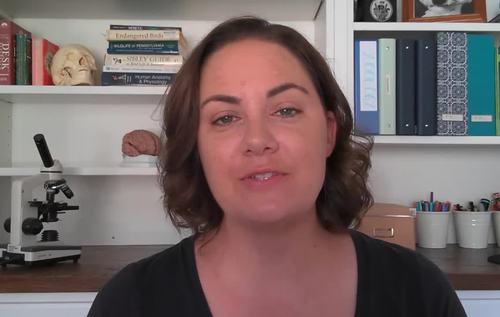 ;
Zip

Google Apps™
2500+ pages and 600+ PPT slides and digital copies of all student pages
Includes Google Apps™
This bundle contains one or more resources with Google apps (e.g. docs, slides, etc.).
Easel Activities Included
Some resources in this bundle include ready-to-use interactive activities that students can complete on any device.
Easel by TPT is free to use!
Learn more
.
What educators are saying
If you teach Anatomy this is the one resource you need. Take my word as it is the best bundle I have purchased on TPT.
I love the variety in this resource. Its organized and easy to modify as needed. The Cornell and doodle notes are engaging. Labs are well planned. Everything is here that I needed.
Products in this Bundle (15)
showing 1-5 of 15 products
Bonus
Midterm & final exam, supplementary teacher & student pages
Description
This Anatomy and Physiology curriculum is comprehensive and engaging! The lessons, labs, guided notes, doodle notes, projects, and assessments included in this rigorous and streamlined course provide everything you need for a full year of high school Human Anatomy and Physiology, Health Science, or Advanced Biology. All units are aligned to NGSS and state standards.
Save precious planning time! The hundreds of resources in this course are ready to use, making them perfect for new or first-time teachers! Many portions of this Anatomy and Physiology course are also editable (pacing guides, PowerPoints, Cornell Notes, task cards, quizzes, & tests) making it one of the most editable courses available. (See more details on editing near the bottom of this description.)
Need to adjust content for your particular class? Differentiation guides are included to help you modify for different abilities, learning environments, and student interests. Student pages come in both PRINT and DIGITAL versions for efficient use in class or through distance learning. Resources are included for both REGULAR and HONORS students, giving you the ability to teach classes on two separate levels or integrate honors students into your regular classroom.
Two types of notes are included in this course: Cornell Notes (editable) and Doodle Notes. Both match the PowerPoints perfectly, allowing for student choice with every unit. Never used Doodle Notes before? Your students will love them! Doodle notes keep students engaged, increase retention, and are just plain fun! A teacher guide for using these notes is included and colored student examples of every page are provided in each unit. Anatomy and Physiology is the perfect class to include lots of illustrations, diagrams, and visual learning. Don't let it be boring!
➤
-180 unit planning pages:
NGSS and state standards alignments
Editable pacing guides
Differentiation ideas for student interest, ability, and learning environment (in-class, virtual, or hybrid)
Greek and Latin terminology for vocabulary memorization
Honors assignment lists for differentiation
-PowerPoints:
21 full-color, animated, and editable PowerPoint presentations covering all 11 body systems as well as Histology and an introduction to Anatomy (over 600 slides!)
-Notes:
83 pages of Cornell notes in both fill-in-the-blank and editable versions
98 pages of my popular and fun doodle notes that increase student comprehension and engagement
-49 labs and activities:
7 Microscopy Labs
5 Dissection Labs (each includes a video demonstration)
9 Inquiry Labs
4 Station Labs
4 Modeling Labs
3 Games
18 Paper and/or Research Activities
-64 Extension Pages:
Digging Deeper: Provides critical thinking, scientific literacy, and greater depth of knowledge
Data Analysis: Prepares students for standardized testing with graph interpretation and math skills
Homeostasis: Links body systems together with overarching concepts
-35 diagrams:
Macroscopic and microscopic anatomical structures
Each diagram comes in four different versions- word bank, numbered quiz, black & white, color
-Editable Task Cards: Nearly 250 task cards for quick and easy class review
-11 Online Quizzes through Google Forms for easy grading
-Editable paper tests:
Multiple-choice, matching, diagram labeling, and short answer questions on every test
Both regular and honors versions included with answer sheets and teacher keys
FREE BONUSES:
Fetal Pig Dissection Lab for cumulative review of all body systems
Editable Midterm & Final Exams
3 Anatomy & Physiology cumulative student projects
First day resources: editable syllabus, lab contract, icebreaker page
Tips for choosing a textbook (with several recommendations)
Guides to using Cornell notes and Doodle notes in your classroom
Guide for using microscopes in the Anatomy classroom
Additional pages: student homework logs, lesson plan template
_________________________________________________
*Click on the PREVIEW to get a closer look at the resources available in this bundle.*
To see an overview of all the files in this curriculum, watch this preview.
__________________________________________________
➤Please note: These units have recently been completely updated. If you previously purchased this curriculum, please make sure you have the latest version by going to your "My Purchases" and redownloading the units.
➤New to teaching Anatomy & Physiology? Here's how this curriculum will save you time:
1) The included NGSS, state standards, pacing guides, and differentiation ideas make lesson planning a breeze.
2) Student pages are compiled into one document that's ready to print and copy all at once!
3) The PowerPoints coincide perfectly with both Cornell Notes pages and Doodle Notes™ pages, making lectures easy and providing for different student note-taking preferences. The PowerPoints even have bolded terms that match the fill-in-the-blank Cornell Notes for error-proof student notes!
4) Teaching instructions, material lists, answer keys, student examples, and photos are all included so you'll know exactly how to plan for and explain each activity to your students.
5) Editable PowerPoints, Cornell Notes, and assessments make it quick and easy for you to add or remove content to fit your standards and the needs of your class.
➤Teaching virtual students this year?
All student pages and presentations included in this curriculum are available in PRINT or DIGITAL through Google Slides™ to be completed at home or in a 1:1 classroom. Students can view the PowerPoint at home, type on the pages, fill in diagrams, and even color Doodle Notes™! These digital pages work for any learning platform in which students can access Google Slides™ (Google Classroom™, Microsoft OneDrive™, Canvas™, etc). If you're not sure whether the digital version will work for your students, just send me an email at [email protected] and I can give you a free sample to test.
I have taught Anatomy & Physiology both in classroom settings and virtually through homeschool courses, which is why all of my dissection labs include video demonstrations as well as in-class instructions. Although this course was not designed specifically for individual homeschool use, the materials and resources included can be easily found at home and/or completed in a virtual or homeschool setting. If you're looking for a homeschool Anatomy course for one student, please check out my website.
➤How does this course prepare my students to succeed in higher education?
The editable Cornell notes used in this course are a great tool for students to use in college and beyond. Guided notes with blanks are included as students learn note-taking skills. Because the notes are editable, scaffolded sections of the Cornell notes can be removed as student skills progress, providing a more challenging and realistic note-taking experience.
Extension pages included in this course provide an increased depth of knowledge and opportunities for scientific literacy, reading comprehension, critical thinking, data analysis, and math calculations. These skills are crucial for success in standardized tests like the SAT & ACT as well as in future science and medical courses.
I use Greek and Latin prefixes, suffixes, and roots in context. A list of these terms is included in each unit and I encourage my students to practice these regularly. Familiarity with these terms allows students to understand and memorize new terms more easily and allows them to be more scientifically literate citizens.
To add additional rigor to the course for students interested in the medical field, try adding my Anatomy Case Studies (not included) to each unit.
➤What textbook can I use with this course?
All units in this course are comprehensive enough to stand on their own without a textbook. Should you choose to use one, though, you can simply match the body system in your book with the one in my course. Most textbooks have the body systems in the same order as this course, meaning nearly any book would fit.
This course follows the topics and level of detail in Pearson's Essentials of Human Anatomy & Physiology quite well, which many A&P teachers use. For other textbook suggestions, simply send me an email at [email protected].
➤Can I edit these resources to fit my needs?
Some of the files in this course are editable. The text on the PowerPoints, Cornell Notes, and task cards is all editable so you can adjust the level of content and wording. The pacing guide, printable unit tests, and online quizzes through Google Forms™ are all fully editable. Labs, activities, extension pages, and any images included in this unit are in non-editable PDF formats to protect my intellectual property rights and those of the illustrators whose images I've purchased for use in this resource.
➤Only need a few components of this course? Many resources included in this course are also available separately:
-Advanced Body System Diagrams
➤Want more supplements for distance learning? These are perfect additions to this curriculum (not included)!
-Anatomy & Physiology Case Study Bundle
➤Teaching other courses this year? You may also be interested in my Full Environmental Science curriculum.
_______________________________________________________________
⭐For updates about sales and new products, please follow my store: My TpT Store
You can also
⭐Subscribe to my newsletter for freebies and teaching tips
⭐Follow me on Instagram
⭐Check out my Facebook page
⭐Follow me on Pinterest
I value your feedback. Please rate this product. If you have any issues or questions about this product, please feel free to ask a question in my store or write to me at [email protected]
_______________________________________________________________
"Doodle Notes" is a trademarked term used with permission. Please visit www.doodlenotes.org for more information.
Total Pages
2500+ pages and 600+ PPT slides and digital copies of all student pages
Report this resource to TPT
Standards
to see state-specific standards (only available in the US).
Use a model to illustrate that cellular respiration is a chemical process whereby the bonds of food molecules and oxygen molecules are broken and the bonds in new compounds are formed, resulting in a net transfer of energy. Emphasis is on the conceptual understanding of the inputs and outputs of the process of cellular respiration. Assessment should not include identification of the steps or specific processes involved in cellular respiration.
Develop and use a model to illustrate the hierarchical organization of interacting systems that provide specific functions within multicellular organisms. Emphasis is on functions at the organism system level such as nutrient uptake, water delivery, and organism movement in response to neural stimuli. An example of an interacting system could be an artery depending on the proper function of elastic tissue and smooth muscle to regulate and deliver the proper amount of blood within the circulatory system. Assessment does not include interactions and functions at the molecular or chemical reaction level.
Construct an explanation based on evidence for how the structure of DNA determines the structure of proteins, which carry out the essential functions of life through systems of specialized cells. Assessment does not include identification of specific cell or tissue types, whole body systems, specific protein structures and functions, or the biochemistry of protein synthesis.
Use a model to illustrate the role of cellular division (mitosis) and differentiation in producing and maintaining complex organisms. Assessment does not include specific gene control mechanisms or rote memorization of the steps of mitosis.
Plan and conduct an investigation to provide evidence that feedback mechanisms maintain homeostasis. Examples of investigations could include heart rate response to exercise, stomate response to moisture and temperature, and root development in response to water levels. Assessment does not include the cellular processes involved in the feedback mechanism.